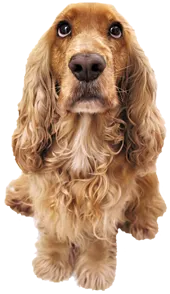 The Phoenix Animal Hospital was founded in 1984 by Stephen Wilt, DVM with the vision of creating a veterinary medical practice that treats every patient with dignity and first-rate care. The technicians and office staff at Phoenix Animal Hospital are highly-trained and exceptionally friendly. We understand that for many pets, visiting a veterinarian can be a stressful experience. Our comfortable surroundings and compassionate medical professionals will ease their fears.
We're pleased to offer the following services at Phoenix Animal Hospital
Types of Pets Seen
Because a large number of veterinarians practice at Phoenix Animal Hospital, we can care for many types of pets:
Dogs
Cats
Rabbits*
Ferrets*
Pocket Pets* (guinea pigs, rats, hamsters, chinchillas)
Birds*
Reptiles and Amphibians*
*Select veterinarians only. Call us for more information.
Appointments
Our practice operates on an appointment basis only. To allow ample time for all patients and surgical procedures we ask that you be prompt for your appointment and call us if you can not make your appointment.
Emergency cases shall always receive top priority, which is why occasional appointment delay is inevitable. Please realize that we make a sincere attempt to see each client on time.
Drop Off Appointment
For your convenience ," drop-off " appointments are also available. A drop off means you can bring in your pet between 8:00 AM and 9:30 AM so our doctors can examine your pet in between appointments. or at the time purposely reserve for admitted patients. Please call us prior to a drop off. We ask that you call us around 3:00 PM to check if your pet is ready to pick up. When you come to pick up your pet, the doctor or technician will go over his or her diagnostics with you.
Patient Arrival Policy
Upon arrival please check and sign in with the Receptionist before finding a seat. For everyone's protection all dogs MUST be on a leash or in a carrier while in our waiting room. All cats MUST be in an appropriate carrier or on a leash. Since the history of the illness is so important, we request that the owner of the pet be present at the visit. If this is not feasible, then it is requested that the owner be available by phone at the time of the visit.
Surgery and Anesthesia
Take away all access to food at midnight the night before surgery. Water is okay. Plan to arrive at 8:05 AM immediately after opening. Expect to be here 10-15 minutes to admit your pet and to sign necessary paperwork. It is EXTREMELY IMPORTANT that we are able to reach you by phone right away the day of the procedure, in case the doctor needs to discuss any findings while your pet is under anesthesia.
If we have any questions, we will call you. Otherwise we will call you after the procedure is completed and you pet is recovering from anesthesia. This call is often made in the late morning.
Recommended Procedures for Anesthesia Patients
To help your loved ones have the smoothest anesthetic experience, our doctors strongly recommend intravenous catheters and pre-anesthetic blood work, for all patients. The catheter allows us to control blood pressure and have intravenous access during the procedure. This blood work looks at liver and kidney enzymes, to make sure that there are no underlying conditions that will interfere with anesthesia. This blood work can be done the morning of your pets procedure using our in-house laboratory machines.
Public Notary
Phoenix Animal Hospital, in Medford, Oregon, is happy to have a public notary on staff to help you with those documents that require a witnessed signature. Please call us, and ask for Sue, if you find yourself needing a public notary at (541) 535-6923.